Study Inspect trees for access and work at Interlink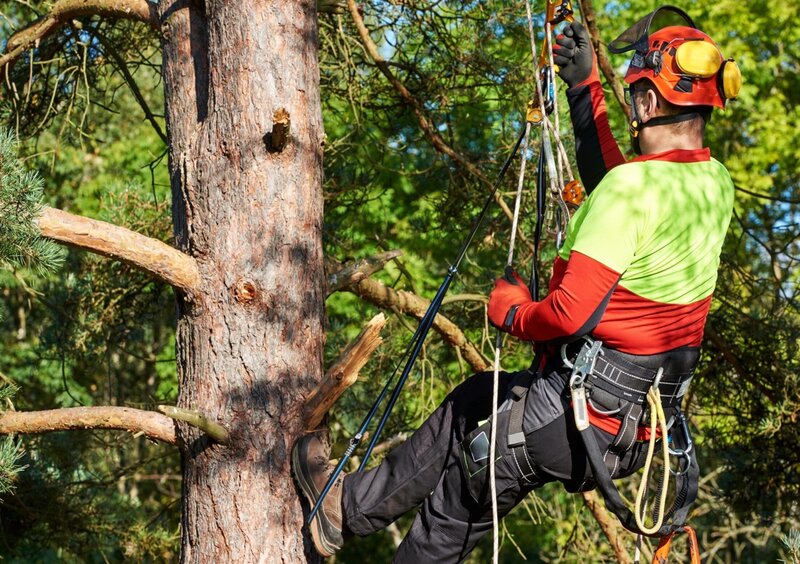 Inspect trees for access and work (AHCARB302) gives you the skills and knowledge to inspect a tree from ground height. Learn to select and assess appropriate access and tree work methods while considering safety requirements and local regulations.
What do I get for completing Inspect trees for access and work?
Completing Interlink's course meets the national requirements for the accredited Unit of Competency AHCARB302.
Inspect trees for access and work (AHCARB302) is a core competency within the Certificate III in Arboriculture. It's a step closer to becoming a qualified Arborist.
You will receive a nationally recognised Statement of Attainment when you successfully complete this course.
What will I learn during the Inspect trees for access and work unit?
Interlink's course gives you the skills to determine the scope of tree works required.
Learn tree inspection methods and principles for identifying tree types. Determine branch health and how to detect any defects, diseases, insects or other fauna on a tree.
We look closely at health and safety hazards and learn to locate above-and-below-ground services.
Other specialty topics include:
Load testing, cavity probing and hollows testing methods
Correct strategies for tree access and tree work
How to seek advice from consulting arborists or access specialists.
What sort of assessments can I expect to complete?
Interlink's  course contains a combination of written and practical assessments.
Written assessments test your knowledge of course learning outcomes including:
Tree preparation and inspection requirements
Determining access and work methods
Recording results and advising clients.
Practical assessments assess your ability to meet key performance criteria such as:
Determining client needs and local regulations
Undertaking site-specific risk assessment
Selecting and using personal protective equipment
Documenting and implementing workplace safety measures
Recording tree type, location and size
Identifying defects, disease, insects and other fauna on trees
Undertaking load testing
Probing cavities and testing hollows by sounding
Selecting and assessing appropriate access and tree work methods
Communicating with stakeholders.
Assessment are conducted within realistic, workplace settings and are held over the duration of the unit.
Course Details
Course OptionsCourse DurationEntry RequirementsCourse FeesDelivery ModesCareer Options
Course Options
This course is available through all Interlink training centres.
Call Interlink on 1300 731 669 to discuss your training options.
Course Duration
Inspect trees for access and work (AHCARB302) runs over 1-2 days.
Entry Requirements
Before you can attend AHCARB302 you must successfully complete Identify trees (AHCARB313).
To successfully complete this course participants will need intermediate literacy and numeracy skills.
Call Interlink on 1300 731 669 to discuss your training options.
Course Fees
$550.00 as a stand-alone course.
Please note: Interlink Training is not VET FEE-HELP approved. Government training subsidies are not available for this course.
Delivery Modes
Face-to-face sessions within small groups.
Disclaimer
Attendance at this course does not automatically guarantee attainment of competency, nor does satisfactory completion of assessment and attainment of competency guarantee employment.