Certificate III in Arboriculture Completion
As 2020 continues to be a year of challenges, it is nice to be able to share some good news! Despite everything that this year has thrown at us, Shane from WA TreeWorks has powered through and completed his Certificate III in Arboriculture with Interlink! It has been an absolute pleasure and we wish Shane all the best with his new skills
Shane is pictured below receiving his Certificate from David, Managing Director of WA TreeWorks
Learn more about WA TreeWorks and Tree Removal
here

Employer of the Year 2019
As we are nearing the end of 2019, it is timely to reflect on the year and to show our appreciation for the amazing people and companies that we have the pleasure of working with.
This year, Interlink Training are very excited to present our 'Employer of the Year' award to A-Cut Tree Services in Vasse, WA.
Kelly and the team (esp Jason, Sue and Nat) from A-Cut have been nothing but accommodating, from letting us continually use their facilities for training days, to bringing in home cooked food for the students to enjoy. Not to mention their advocacy and support for us. It truly is a wonderful business relationship that we are so thankful to have
Pictured is Interlink Training's CEO Steve Hayes presenting the award to Kelly from A-Cut Tree Services.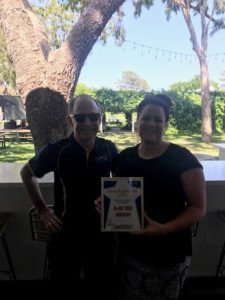 Certificate III in Arboriculture Completion
This is the best part of our job, to see happy students' receive their qualifications! Fantastic work to Bill from Arbor Guy for completing his Certificate III in Arboriculture with us. Bill is pictured with Guy (Director) and Brett (General Manager) of Arbor Guy, I am sure they are very proud of Bill, as are we! It has been a pleasure 😁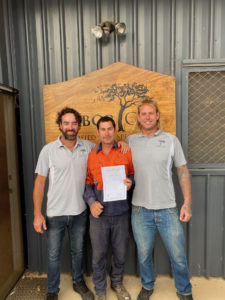 Certificate III in Arboriculture Completion
Congratulations to the hard working team at Kennedy's Tree Service for completing their Certificate III with us. Amazing work team!
The team are pictured below with Interlink CEO Steve Hayes (Chris was unable to make the team photo but we didn't think it was fair for him to miss out!)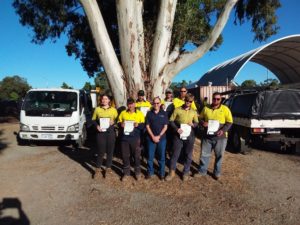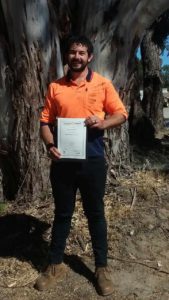 Certificate III in Arboriculture Completion
A massive congratulations to the boys' at Beaver Tree Service WA for completing their Cert III in Arboriculture with us. Well done!!

Certificate III in Arboriculture Completion
A job well done for Dale, Director of BDA Tree Services for completing his Arboriculture III Certificate with us. It has been a pleasure!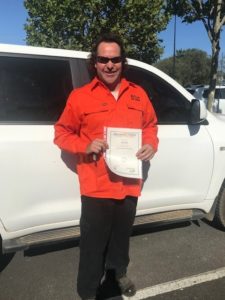 Bloomhill Cancer Care
"I write on behalf of Bloomhill Cancer Care organisation based on the Sunshine Coast regarding the great community based support that InterLink Training Professional Training Solutions provides to our organisation.
Interlink Training have been a long-time supporter of our charitable organisation. Their community mindedness and on-going support goes a long way in supporting our requirements and assistance with our first aid training needs."
-Glen Decker
Bloomhill Cancer Care
Maintenance Manager/WHS Officer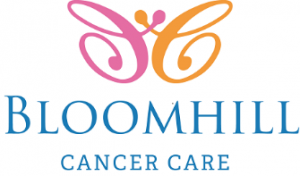 Arboriculture Conference Competition Winner
Interlink attended the Arboriculture Conference in Alice Springs earlier this year, and thanks to our sponsor STIHL, we were able to give away a new STIHL Electric Chainsaw to a lucky winner!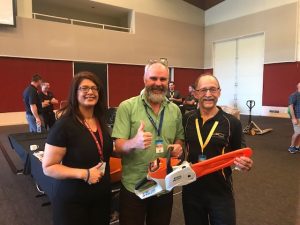 Steve Hayes (Interlink General Manager) presenting Tim with his new STIHL Electric Chainsaw alongside April (Arboriculture Australia).