The electricity supply industry is an ever-growing industry focusing on not just the generation of power, but on delivering that power safely to the community. Interlink's electrical sector training specialises in safety. From vegetation management to first aid – we teach you how to work safely around live power apparatus and to help maintain a reliable power grid.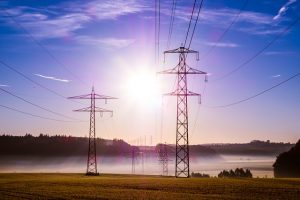 What does Interlink's electrical sector training include?
Interlink's training options for the electricity supply industry courses:
Additionally, training can be provided as standalone (or grouped units). Below is a non-exhaustive list of units we can deliver as standalone:
All Interlink's electrical industry training is nationally accredited and complies with relevant Commonwealth, State and Territory regulations and codes of practice. You will receive a Statement of Attainment when you successfully complete our units.
Looking for Queensland courses? Please visit State Authorisation
Find out more
Course OptionsCourse DurationEntry RequirementsCourse FeesDelivery Modes
Course Options
Electrical sector training is available at all Interlink campuses.
Call Interlink on 1300 731 669 to discuss your training options and any special access needs you might have in relation to our training facilities.
Course Duration
Single accredited units run between 1-4 days. Contact Interlink to plan your study schedule.
The Certificate II in ESI – Powerline Vegetation Control (UET20321) is usually completed within 12 months. The qualification does allow for students to choose elective units that best suit their career path which can alter the course duration.
Entry Requirements
There are no prerequisites for Interlink's Electrical sector training. It is available through direct entry.
To successfully complete these courses participants will need intermediate literacy and numeracy skills.
Call Interlink on 1300 731 669 to discuss your training options.
Course Fees
Course fees vary per unit and duration. Please contact Interlink to find out more.
Please note: Interlink Training is not VET FEE-HELP approved. Government training subsidies are not available for this course.
Delivery Modes
Face-to-face sessions within small groups.
Disclaimer
Attendance at this course does not automatically guarantee attainment of competency, nor does satisfactory completion of assessment and attainment of competency guarantee employment.