Morin & Son Tree Services
"Extremely happy with the services that has been provided by Interlink, they are understanding, flexible and make training on a whole easy.  I wouldn't hesitate to recommend Interlink to anyone who is looking at training their staff."
-Alex Morin
Morin and Son Tree Services WA
Managing Director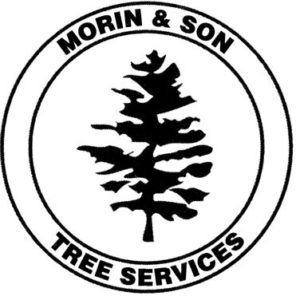 WA TreeWorks
"I am writing to let you know we have appreciated working with Interlink as a provider of training for our employees.
We have a regular program of training for new and young employees as well as mature age employees seeking to formalise years of experience. Interlink's approach has been very helpful in managing this variety of students, while delivering learning outcomes that consider industry benefits beyond the textbook. I believe this is a result of:
• Developing a good relationship with business owners to ensure they are intimately engaged in the learning process;
• Having a thorough approach to understanding individual 's on-the-job requirements and desired learning outcomes;
• Using a number of industry experts to assist in the delivery of training; and
• Having a training schedule that does not require employees to be away from duties every week.
We look forward to continuing our investment in training with the assistance of Interlink."
-Nevin Wittber
WA TreeWorks 
General Manager

Beaver Tree Services
"Interlink is our preferred RTO.
Interlink have been working in partnership in delivering quality Arboriculture Certificate iii and Certificate ii ESI training for Beaver Tree Service's that is industry focused.
The way they conduct and carry out the training is to a high level. They are flexible, have a quick response time, very professional and they are very easy to deal with.
Beaver Tree Service's will continue to use Interlink as our preferred RTO for growth and training for our employees."
-Joe Carriera
Beaver Tree Services WA
General Manager

Zinfra Group
Interlink Training would like to share a recent experience that demonstrated its ability to develop and deliver a competency based and customised technical training program that acknowledged a client's contract demands and deliverables.  The design of the program reflected the Zinfra Group business, individual field staff development needs, as well as the Government Authority and Contractual requirements.
Zinfra Group is a leading service provider to the utility infrastructure sectors delivering a comprehensive range of engineering, operations, and maintenance and construction services nationally.  Zinfra Group is focused on the health, safety and well-being of their employees, partners and the communities in which they work.
Late last year, Zinfra Group made a conscious business decision to conduct industry specific technical training to a number of its field staff. The key focus of this program was to assist with maintaining high safety standards that would exceed standard client contractual obligations.
After requesting quotations from various training organisations, InterLink Training was awarded the task of identifying, developing, and conducting specific electrical technical training to ensure the highest standards of performance by all field staff. InterLink Training appointed Paul Greenwood, a highly experienced Electrical Trainer and Assessor, to lead a Project Implementation Team through the consultative process of developing a training programme that would integrate Zinfra Group's Workplace Health and Safety Management System, and integrating relevant client work practices.
The training was conducted in weekly blocks, over a 3 month period, until all staff had successfully completed the training.
Following is a snapshot of the positive feedback from Zinfra Group field staff, on completion of the training.
Excellent ……Relevant……Interesting…..Very Knowledgeable Trainer
The feedback on the customer service provided by InterLink Training was equally pleasing:
Very Responsive…..Meets the needs of the client.
InterLink Training has enjoyed the challenge of engaging in a consultative manner with the Zinfra Group and partnering with them to support their ongoing dedication to safety in the workplace.