After a successful event in 2021, the Arboriculture Association of Western Australian will be presenting the WA Tree Climbing Championship 2022. The even takes place on Saturday 22nd October, from 7am to 4pm, at Point Walter Reserve, Bitcon.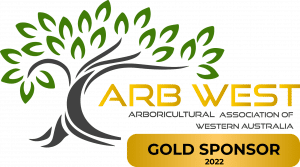 As gold sponsors, Interlink Training would love to see you at this action packed event. This is an opportunity to see the best that Western Australia has to offer in the field of Climbing Arborists. Competition events will identify who is the fastest, most skilful, technical and accurate to be crowned the overall state champion.
Events on the day include:
Work Climb
Belayed Speed Climb
Aerial Ascent
Aerial Rescue
Throw Line
In addition to a coffee van and food trucks, there will be plenty of free activities for the whole family, including kids climbing walls, kids face painting and balloon twisting.
A copy of the registration form for the WA Tree Climbing Championship 2022 can be accessed here. A flyer for the event can be seen here. A Gear Inspection Form must also be completed prior for climbers – see here.
In addition to the Arboricultural Association of Western Australia, this event is also presented in conjunction with the City of Melville, Western Power and STIHL.